1
« on: October 24, 2018, 09:17:09 am »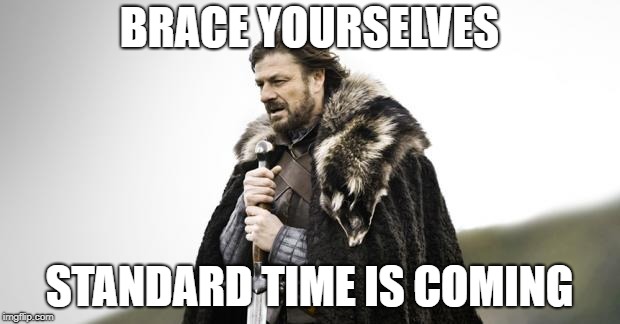 Saturday night we will leave summertime behind us and revert back to standard time. This means that from this Sunday [PSDH] will switch over to its winter schedule.
While we're at it we looked at the schedule and made some improvements (hopefully) to make events start are more reasonable times. A summary of the changes:
Monday
Instead of doing regular Shatterer first, we now do the new Death-Branded Shatterer as last
Wednesday
Amalgamated gemstone run, by quickly doing Verdant Brind, Tangled Depths and optionally Auric Basin
Saturday
Silverwastes or MoT/Bounties before regular Shatterer
Sunday
Nothing changes; TT and Guild Missions
For those of you who subscribe to our calendar, we have updated it with the new times, so you are automatically up-to-date.
Side note:
November 4th - after TT - we will head into Vabbi for the Serpents' Ire event. For information about this event and why you should join it, check out the event topic:
https://psdh.eu/index.php?topic=2209